ABOUT US
Eljot Systemy operates in the field of security and electric systems installations designing and constructing.
We project and install:
- systems for the protection of buildings against burglary and fire (alarm systems, fire alarm systems),
- video monitoring systems, so called CCTV (video monitoring of cities, schools, companies and other facilities),
- systems to control access to facilities, e.g. using chip cards, counting customers.
Often those are large installations involving multiple premises, companies, institutions, mid-sized city or several cities connected into a single network. Facilities are connected using copper cables, fiber optics or wireless.
We install the integrated systems of so-called "Intelligent Building", with central control of lighting, heating, access etc.
We provide regular maintenance during the warranty period and long-term post-warranty service. Signinglong-term contracts guarantees our clients stable operation of its systems, a reduced number of failures and confidence that their problems are our problems.
We are at your disposal in the area where we have many years of experience, which is the conception, design, execution, service and technical maintenance of security systems.
President of the board
Lech Jedrzejczak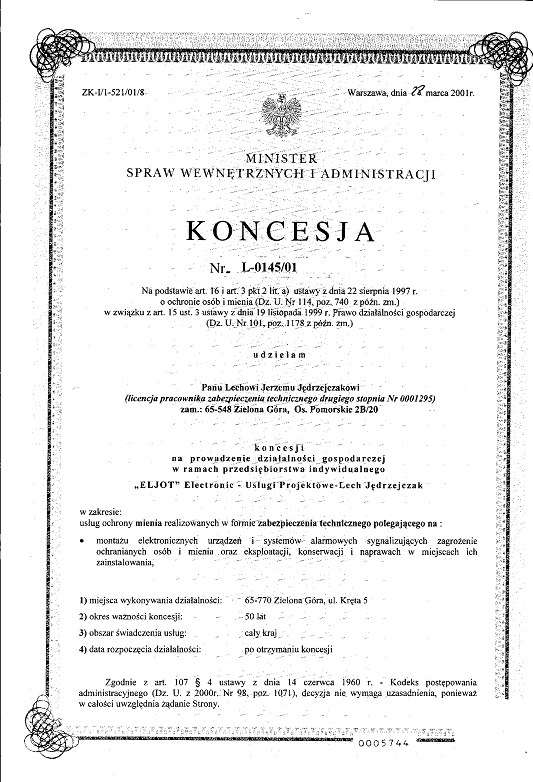 Hits: 4374